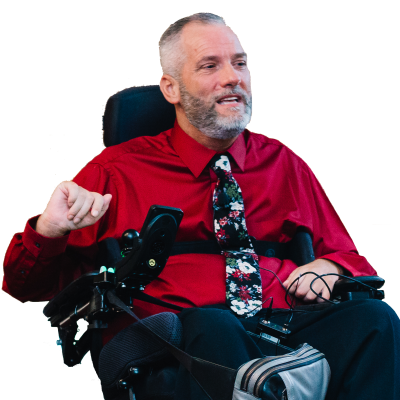 At the age of 21, Rob Oliver sustained a spinal cord injury while body surfing on the Outer Banks. Paralyzed from the chest down with limited use of his arms and hands, Rob was forced to take a long hard look at life, relationships and success. In spite of the physical challenges, he determined to "live life to the fullest".
need to write a blurb
What past audiences have said about Rob
"The presentation was dynamic, inspiring, intellectually captivating, of great interest and relevance to our field, and very informative."
Barbara Rebold – PA Association for Healthcare Quality
What Does Rob Speak About?